This pandemic has given most of us second chances. For me, I was able to reconnect with my childhood friends. I remember my hometown, General Santos City, which was called Dadiangas before. It was renamed General Santos City after General Paulino Santos who pioneered the migration of settlers from Luzon and Visayas to Dadiangas.
Gensan, short for General Santos City, is now popular. It is now known to be a highly urbanized city in the South. It is known as the Tuna Capital of the Philippines.
When you visit Gensan, you must not miss visiting the Fishport Complex to witness the unloading of big tunas from many fishing vessels. It is also amazing to see so many big tunas on the table for sale, for processing or for other purposes. But we did not buy any fresh tuna.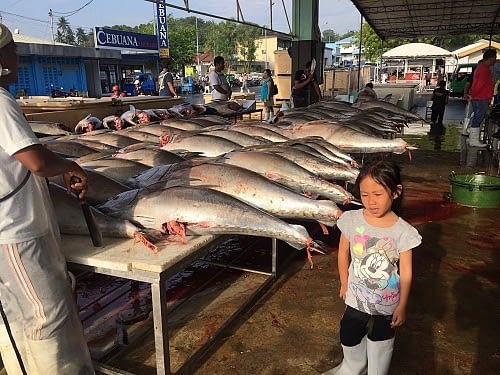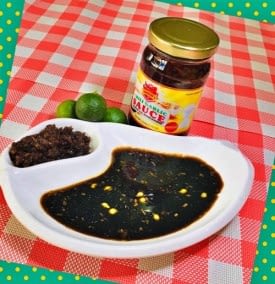 Frozen tuna are more convenient to carry home to Iloilo and are available in many local tuna stores. You must not miss buying frozen tuna products for pasalubong. Aside from that, do not forget to pick up Dandom's Chili Garlic Sauce to pair with your tuna. Dandoms Chili Garlic Sauce is a special Gensan recipe.
I used not to eat spicy and garlic foods. Yes, I used to enjoy my grilled tuna panga with just toyo and kalamansi. I also used to eat siomai with just toyo and kalamansi. But a few years back, I received a gift of Dandom's Chili Garlic Sauce from my friend in Gensan.
Dandoms Chili Garlic Sauce has the "just right" spiciness and is flavourful.
The flavour of the garlic does not obstruct, but rather, complement and enhance the richness of the condiment. This is not also oily. Yes, who loves oily and fatty foods.
I pair this chili garlic sauce with grilled or baked tuna panga.I still want to put kalamansi and toyo with the chili garlic sauce. Then it becomes the best condiment for me.
Napapadami kain ko.

Mas sumasarap ang mga ulam.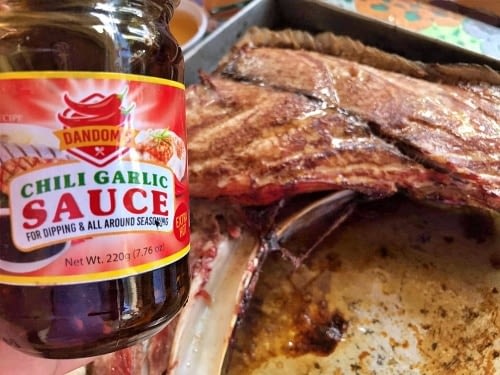 Early this morning, I had boiled okra, fried fish and boiled egg for breakfast. I paired it with this condiment and again, napadami kain ko ng nilagang okra! This is also perfect with steamed talaba, which is a favourite of Ilonggos. Of course, this goes well with siomai, one of the best-selling items this quarantine period.
Just this summer, the Indian mango tree beside our house had many fruits. We sliced the mango and dipped it in the chili garlic sauce mixed with ginamos (shrimp paste). Perfect!
I know there are other chili garlic sauces in the market now. But Dandom's Chili Garlic Sauce remains to be the best for me, as Gensan remains to be where my best memories are.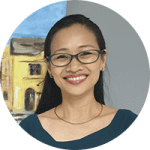 We would like to thank a fellow 'General' (how residents of General Santos City are called) Dr. Eva J. Catedral, an eye surgeon, for featuring us in her blog houseprojecteva.com. Dr. Catedral is an ICO Fellow and a Retinoblastoma Specialist in Iloilo Mission Hospital, Iloilo City.
Photos used in this article are courtesy of Dr. Eva Jover-Catedral.