Dandom's Chili Garlic Sauce
Guaranteed best tasting and super savory!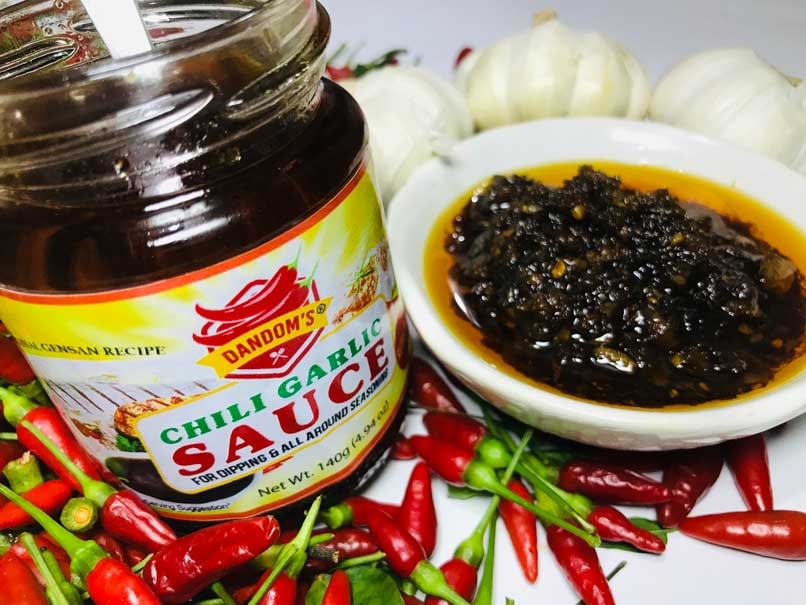 Dandom's Chili Garlic wonder sauce makes food fancy for the garlicky hot punch so easy with just a spoon. No need for picking, washing, crushing, and mixing. With this product, we have captured the freshness of garlic and chilies, sealed into a bottle, and ready for your scooping!
WE ARE LOOKING FOR RESELLERS​
Spice up your food and earn at the same time. Patronize our local products. Be our reseller, distributor or local partner nationwide. 
2018
Awarded as BEST DRESSED BOOTH during the Treasures of Region 12 (SOCCSKSARGEN) Annual Trade Fair on November 14-18, 2018 at SM City Gensan.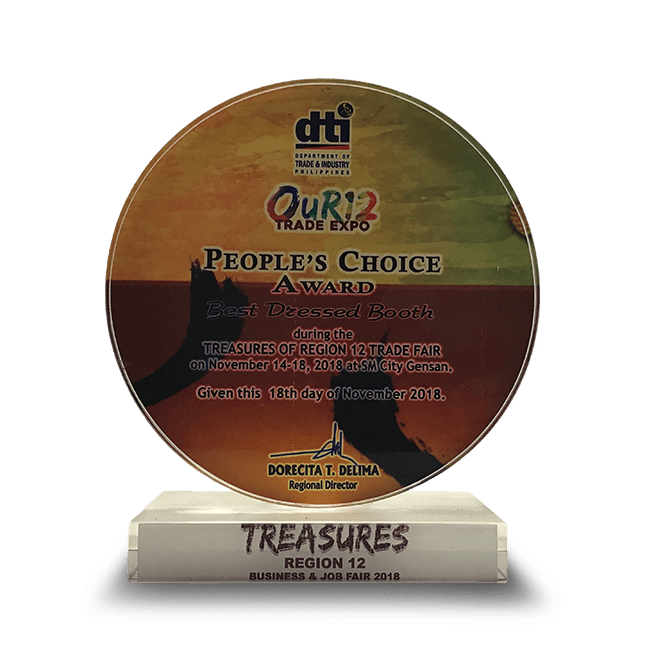 Happy and Satisfied Customers
A seasoning from Southern Philippines whose origins belong to Eastern Asia definitely satisfies my palate — no other than Dandom's Chili Garlic Sauce. It can do well for any dish. The lifting of savory garlic and the sudden numbness brought by the chili bring the food to perfection.
Dandom's Chili Garlic Sauce works wonder! It will make your simple dishes into super flavorful and extra hot dishes. This awesome product is a MUST-TRY! Promise!
Based on my experience, ang dami ko ng sinubukang ibenta. Pero ang Dandom's Chili Garlic Sauce ang pinaka mabenta at paulit ulit na inoorder ng aking mga suki. Feedback kasi nila masarap, malasa, at de kalidad ang Dandom's sa presyong sulit sa kanilang bulsa. Yung iba naman gusto nila kasi nakikita nila sa produkto na malinis ang pagkakagawa tsaka swak na swak din sa panlasa nila. So, saan ka pa? Bili na! Tiyak uulit ulit ka.
Dandom's Chili Garlic Sauce is like salt and pepper, it makes your dishes complete from a simple "sawsawan" to a sauteed veggies and meat. What I loved most in Dandom's, it is perfect with my favourite aroz caldo topped with lots of garlic. Try Dandom's Chili Garlic Sauce, promise it is addicting.
The best chili garlic sauce we've tasted. It goes well with just about any dish especially if you're looking for that extra kick of flavor that would make you scream for more. And for home-cooks like me, it is fun to use it not only to set the recipe a notch above the rest but add creativity to the dish as well.
I'm a fan of spicy sauce and Dandom's Chili Garlic Sauce is definitely the most authentic chili garlic sauce I've ever tasted! Sarap nyang ihalo sa kahit anong ulam as it enhances the flavor of your meal. Try it now!!!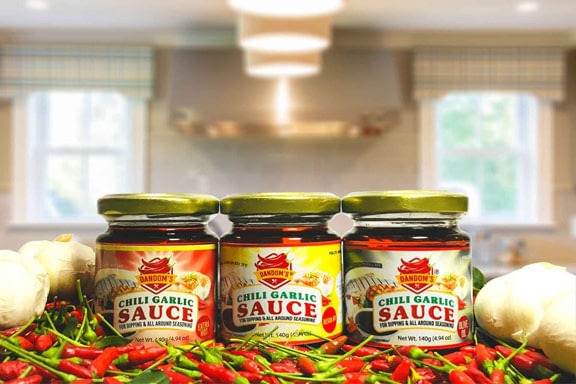 Dandom's News and Updates